PLAYGROUND EQUIPMENT
Playground equipment provides children free, spontaneous play which is the most beneficial type of play, essential for healthy development. Advanced Recreational Concepts (ARC) is dedicated to providing the highest quality and most innovative playground equipment for children of all ages and abilities. Our design consultants are playground experts that develop outdoor play spaces that inspire childhood imagination and promote physical fitness for kids.
Commercial Playground Equipment
ARC represents some of the top manufacturers of commercial playground equipment. These manufacturers use highly standardized and engineered manufacturing techniques to make our products in the USA. Our products are clean, nontoxic, low maintenance and longer lasting than traditional products. Some products are made out of 100% recycled materials. Our products are designed to withstand all weather conditions and durable against the elements including UV exposure.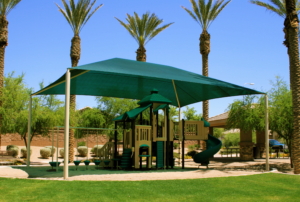 Here are some of our manufacturers:
Playcraft – full line of playground equipment
Urban Design – stainless steel urban recreational products
ID Sculpture – sculpted climbing structures
Playground Safety & Design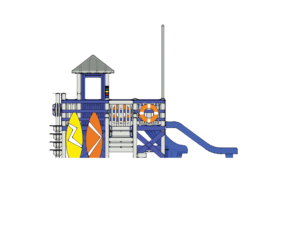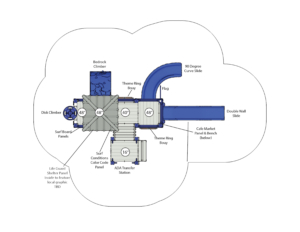 Playground safety is our number one priority at Advanced Recreational Concepts. Our products meet all ASTM testing requirements and conform to all safety guidelines and standards. Our design consultants are playground experts that will work with your team to establish not only the color design of your vision, but also:
Define the age range – playgrounds can be designed for toddlers (ages 6-23 months), preschool children (ages 2-5 years), grade school children (ages 5-12), or all ages
Types of play events – playgrounds should offer a variety of play activities and zones; you decide what to include and what not to incorporate
Accessibility – the ADA clearly defines site standards for playground equipment and we adhere to all requirements with appropriate ramps and curb access
Safety Surfacing – safety surfaces must meet ASTM testing requirements for falls and can be constructed from a variety of approved materials
Site Furnishings – a complete playground environment should include adequate seating for adults and consider trash receptacles, shade structures, and other amenities
Playground Equipment Installation
Advanced Recreational Concepts designs unique playgrounds using outdoor play equipment that stimulate children's curiosity and promote creativity through socialized play. Do you want to see us in action? This video shows the ARC team and our installation division, Play Space Services, working together with volunteers to install the new dragon playground equipment at Delphi Academy of Florida. ARC always finds new ways of supplying the most creative designs for playgrounds. Our desire is to open young minds to new possibilities through exploring, problem solving, and play.