PLAYGROUND INSPECTION AND SAFETY TESTING
Is your playground safe? Contact us for a playground inspection and avoid lawsuits.
Playground Inspection
Playground inspection and safety testing are important for two reasons:
Help to keep your playground safe
Help to protect your organization legally by maintaining a standard of care for your playground
Advanced Recreational Concepts will perform a playground inspection or safety evaluation on your current playground equipment. We employ CPSI's (Certified Playground Safety Inspectors) that can come to your site and audit or evaluate your playground to ensure compliance with current safety standards.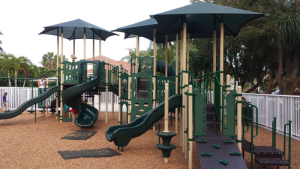 The playground inspection or safety evaluation provides you with a complete post-inspection safety report of all items inspected for compliance to CPSC & ASTM guidelines. The report includes relevant safety standard information, an inventory, with pictures, of all equipment in the play area, written reports with photographic documentation of non-compliant items, categorized by the severity of the safety concern, and recommendations of how to resolve any safety violations.
Upon request, Advanced Recreational Concepts will conduct presentations for your staff on playground maintenance and hazard identification.
Advanced Recreational Concepts Playground Safety Inspectors conduct playground safety inspections in Florida and other parts of the country for all public and commercial institutions which include school systems, private schools, daycare centers, homeowners' associations, and other organizations. Advanced Recreational Concepts offers inspections, safety services and consulting for all types of playground issues. We have years of experience designing Parks and Recreation facilities including play areas and play equipment and we are fully insured for all of the services that we offer.
Playground Inspection Benefits:
Avoid lawsuits
Identify and help reduce risk
Limit organization's liability
Ensure the safety of children
Peace of mind
Maintain standard of care
Reduce number of injuries
Easy to understand report with detailed photos.
Frequent Playground Safety Inspection Programs 
It is vital that playgrounds are inspected frequently and maintained with a regular maintenance program. When a playground is not properly maintained or supervised, children are at risk for personal injuries or, even worse, wrongful death. Playground Safety Regulations require all Public and Playground Owners to include a program for regular inspe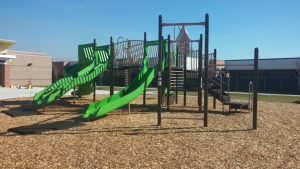 ctions and maintenance of their playgrounds. These inspections assure that the playground equipment continues to stay within compliance. However, safety regulations do not specify how frequently to have your playgrounds inspected. A frequent playground safety inspection program should be determined by evaluating the usage of the playground and climate conditions. Inspections can be high frequency, for busy playgrounds, or low frequency, for those that see little use. We offer Playground Inspection Plans, tailored to your needs.
If you don't currently have a frequent playground safety inspection program, we would be happy to help you develop a program to help you stay within compliance.
Surface Impact Testing
Thousands of children are injured each year on playgrounds throughout the world. In the U.S, approximately 200,000 children are injured annually and about 70% of these injuries involve a fall to the playground surface. Choosing the right surfacing can help prevent potential injuries.
Using the Triax 2000, Advanced Recreational Concepts will conduct impact attenuation testing on any rubber surface to ensure that your surfacing is meeting required guidelines. The test normally takes 1 1/2 hours per play area.
What is impact attenuation? All surfacing used in play areas must comply with the requirements of ASTM F1292 Standard Specification for Impact Attenuation of Surface Systems under and around playground equipment. Man-made surfacing materials like engineered wood-fiber, poured-in-place surfacing, rubber tiles and loose fill rubber products are to be lab tested for impact attenuation. The lab test will indicate the critical height that the product protects. Specific thicknesses, or depth of material, will be listed for specific critical heights. When purchasing these products, be sure to select one that will protect children from a fall equal to or exceeding the fall height of the equipment.
How is impact testing done? ASTM F1292 requires that at least three impact sites be tested in each play area. The Triax 2000 tripod is dropped from the fall height of the play equipment three times at each impact test site. The test results from the drops at each site are averaged and recorded. The head form of the Triax 2000 is attached to a hand held device that records the G-max and HIC values of each drop.
The G-max is the maximum deceleration of gravity. The HIC is Head Impact Criteria or the measure of impact severity and duration. The G-max reading must be less than 200 and the HIC reading must be less than 1000.